Alpine A110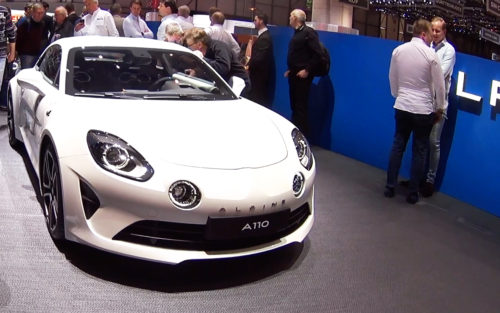 ---
Enter the Alpine A110.We think it is good looking and it is good to have a proper mid-engined rival for the Porsche Cayman, with only the Alfa Romeo 4C and hardcore Lotus Exige as previous compeitors. Both its name and styling are unashamedly retro nods to the original Alpine A110. The new car is larger (and sits between a 4C and 718 Cayman in size) though at just 1,080kg, it's light. All the better for making best use of its engine. Like its two closest rivals, it uses a four-cylinder turbocharged petrol engine, here a 1.8-litre producing 249bhp and 236lb ft.
Linked exclusively to a twin-clutch gearbox with seven speeds – the Alpine will cover 0-62mph sprint in 4.5secs, which is 0.1sec quicker than a near-100bhp healthier 718 Cayman S. The Porsche is over 20mph faster though, with the A110's top speed electronically limited to 155mph.
(Source Evo Mag and Top Gear).
---
Read more on...
Alpine
Alpine A110