Bentley Continental GT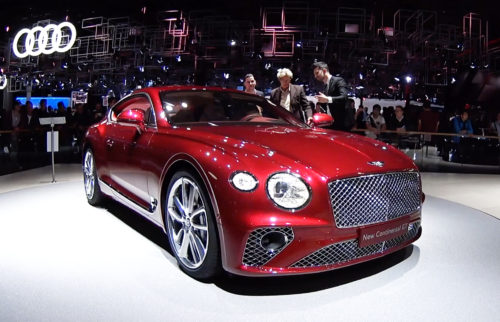 ---
The Bentley Continental GT was launched first in 2003 and has become the best selling Bentley of all time. It was the first model Bentley launched under VW ownership. It has taken fourteen years therefore for Bentley to launch their all new model shown for the first time two weeks ago at the Frankfurt Motorshow. Unprecedented in modern times, even Ferrari rarely run their models beyond the seven to eight year mark, and is evidence of the enormous popularity of the model.
It did of course receive many iterations over the years arguably the most significant of which was the launch of the V8 and the V8S models in 2012/3. This opened up a much wider, even younger, audience for Bentley and the car continued to sell strongly until news of the GT replacement began to reach customers in 2016.
Launched as only a W12 in the first instance you have under the bonnet a heavily revised version of Bentley's 6.0-litre twin-turbocharged W12 petrol engine, Bentley say this is "the most advanced 12-cylinder engine in the world". It is mated to a dual-clutch eight-speed transmission delivering 626bhp at 6000rpm, 44bhp more than the outgoing unit, and 664lb ft of torque. The W12 achieves 0-62mph in 3.7sec, 0.8sec quicker than the previous W12, with a top speed of 207mph, a rise of 9mph.
The Continental's body sits on an aluminium structure. The model uses the Porsche- developed MSB (modular standard drivetrain) platform that is also in the new Panamera. Autocar says Bentley is keen to point out that its parts are "82% unique", despite the collaboration with Porsche.
It has been said that Bentley quietly hope that it will even outsell the Bentayga SUV model, and if so will secure Bentley's future for the next decade and more. The new car is longer than the outgoing model, with the front wheels 135mm further forward, which in turn has allowed the bonnet to be extended and the nose to be lowered. The wheelbase has increased by 110mm to 2856mm. The model is also 25mm wider than the current car.
---
Read more on...
Bentley
Bentley
Bentley Continental GT