Bentley GT Supersport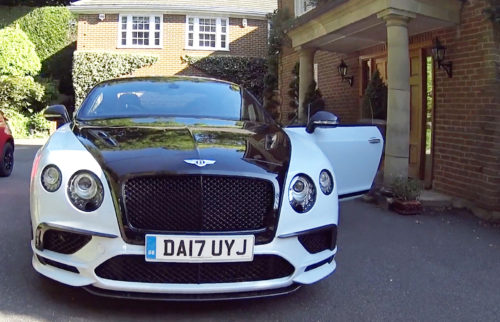 ---
Not the first time I have driven a Bentley GT but the first time I have driven the Supersport. The headlines are 700bhp, 710PS, 0-62 3.9seconds with a top speed of 209mph, these are impressive numbers. The Supersport costs £212,500 which is £43,500 more than the GT Speed on which it is closely based. Which in my opinion is a lot. More of this later.
It might have been better still if Bentley had made a serious effort with the chassis, It does have a torque vectoring system that helps keep the front of the car tucked into the apex, but in all other aspects the suspension is carried over from the Speed. This means that in a car still weighing almost 2.3 tonnes its straight-line speed is in no way matched by its cornering prowess.
It is mistake to imagine that this is really a sports car, it is simply too heavy for that being almost half a tonne heavier than the Ferrari GTC4 Lusso perhaps its nearest competitor and I would struggle to call the Ferrari a sports car. These are GT cars and the Bentley is simply too heavy imo.
The driving experience? Well it drives well as you might expect and our route did not allow me to test the performance but you just know this is a fast car. I did not like the throttle response at all, difficult to modulate but it does make for a good luxury coupe.
Ultimately I think the GT V8S is by far the more engaging car. Not as powerful perhaps but it offers 95% of the Supersport's performance and all of the quality that is associated with Bentley. Handles better too! Buy one of these second hand for £110,000, pretty well half price, and smile!!
---
Read more on...
Bentley
Bentley GT Supersport