Ginetta Akula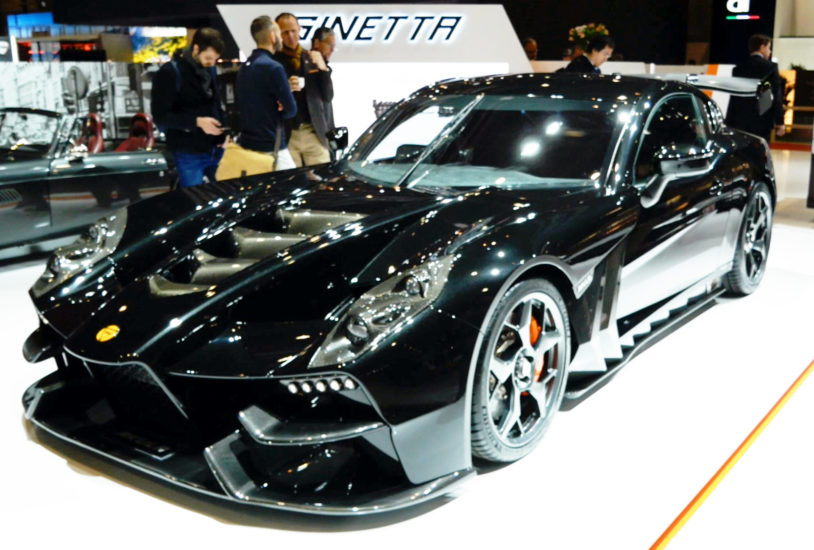 ---
Hey Guys, we find ourselves on the Ginetta Stand to see the new Akula, really this car is race focussed! Don't you just love an underdog, problem is so many of these companies come and go. However I am convinced that Ginetta will make this work. Their G55 GT4 has been on every circuit in the world in the GT4 Series because this is what Ginetta do, they manufacturer race cars.
The Ginetta G58 for example is one of the fastest track machines on the market. Suited to all levels of driver, experience and ambition, with eligibility to race in any open sports-car competition. The car has celebrated success in the V de V and Creventic Prototype Series. With further acceptance into Dutch Supercar Superlights, Sportscar Challenge, NASA Championship, FARA Championship and Britcar Proto Series.
Enter the new Akula. Now it would be easy to dismiss this car as a one off, they only intend to make around 20 cars and the price is £340K. Which sounds a lot, however this is until you see the car and realise how much work has gone into developing it's carbon chassis and carbon bodywork maximising aerodynamics on the car. Proof here is it's incredible downforce which we were told is only 5% off Ginetta's GT3 racing car. Look closely at the bodywork and you will not find this hard to believe. And that rear wing has got to be close to the size of the wing on the back of McLaren's Senna.
And when you do get to sit inside the Akula it feels finished and built to a very high standard. Obviously Carbon abounds inside the car, but it really is beautiful. The seats are effectively part of the carbon chassis and do not move, the pedals and steering wheel come towards you, race car style. The steering wheel is also pure racing car with the instrument console sitting in front of and above the wheel.
The Akula has a naturally aspirated V8 engine producing just over 600bhp with 516lb ft of torque, the engine block is machined inside Genetta's factory in Leeds. The car comes with a full FIA spec roll cage integrated into the bodywork so you can only view it immediately behind the drivers seat. Car even has a large boot so assuming you can hear yourself think in this car you should be able to travel decent distances and with a kerb weight of just 1,150kgs the Akula will shift. I mean really shift.
So in conclusion we have a totally focussed machine built by a racing manufacturer with a naturally aspirated engine. The term 'a race car for the road', so often abused by car manufactures generally, never seems to have been more apt as in this case. Expect this car to be a mega driving experience.
---
Read more on...
Akula
Ginetta
Ginetta
Ginetta Akula