Italdesign Zerouno Duerta Roadster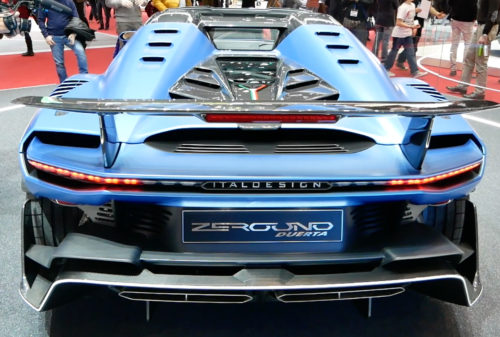 ---
Italdesign, the Turin based design house, based in Moncalieri Italy, has launched a second version of their Zerouno supercar running the Audi V10 Engine and running gear from the R8 called Zerouno Duerta Roadster. The starting price will be around £1.5 Million but most versions will be heavily specced so expect the car to cost 2 million plus. Made to measure is the best way to describe any mods required says Filippo Perini , Italdesign's Supercar Project Chief.
The Zerouno will use the Audi sourced 5.2 litre V10. The car also adopts the Audi's quattro permanent four wheel drive system. Top Speed should be around 203 with 0-100kph in 3.2secs. The body panels will be made entirely of Carbon-fibre which in coupe form gives a 1300kg weight according to Italdesign but the Duerta Roadster will have a weight penalty of around 100kgs.
It should be pointed out that Italdesign is part of the VW group and it has to be said however sophisticated the aerodynamics and however extensive the use of lightweight materials it maybe difficult to justify a price of potentially over 2 million. And the R8 Spider it has to be said has never received accolades for it's handling but we shall see and what price individuality?
---
Read more on...
Italdesign
italdesign
Italdesign Zerouno Duerta Roadster