Lamborghini Aventador SVJ Roadster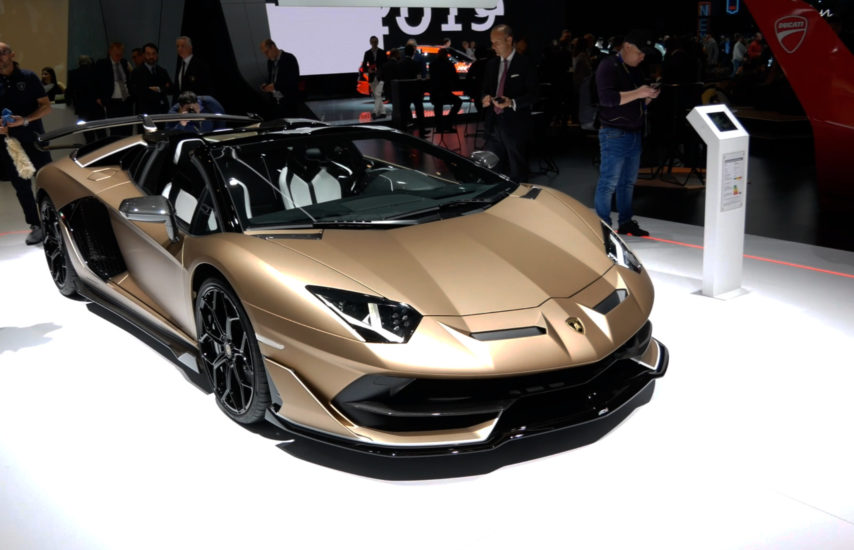 ---
The new Lamborghini Aventador SVJ Roadster produces 759bhp at 8500rpm, giving it a 0-62mph of 2.9 seconds, and will reach 217mph all out. The Roadster adds around 50kg to the overall weight of the Coupe, the car that wrestled the the Nürburgring record away from the Porsche GT2RS last year. Giving the car open air access hasn't dramatically altered the SVJ's active aerodynamic package and downforce is claimed to be 40% better than the Aventador SV Roadster.
For the record the SVJ does 0-124mph in 8.8 seconds using it's naturally aspirated 6.5-litre V12. However this is still well adrift of the best in class, McLaren 720S Spider, which it is claimed will post a time of 0-124 in 7.9secs. However the 720S's top speed is 'a mere' 211. List price will be around380K
Magnetic adaptive dampers, four driving modes, active aerodynamics and Pirelli Trofeo tyres make the the 1,575kg SVJ Roadster devilishly quick round a track. The 6.5-litre V12 has titanium inlet valves, and a lighter flywheel making 531lb ft torque.
The improved aero brings the SVJ up-to 40% more downforce than an Aventador S and the car boasts a second-generation 'ALA' (Aerodinamica Lamborghini Attiva), which is capable of pushing turbulent air from beneath the rear spoiler in order to stall it, thereby reducing downforce and drag, and which it can split from left to right in cornering. The SVJ will therefore make more downforce on the inside of the bend, which helps to keep the body flatter in turn-in.
Making an even bigger difference is the option, for the first time, of race-derived Pirelli P Zero Trofeo tyres. It's the first time the Aventador has used these tyres, and alone is worth around 10 seconds at the Nordschleife.
---
Read more on...
Aventador
Lamborghini
Roadster
SVJ