Range Rover Velar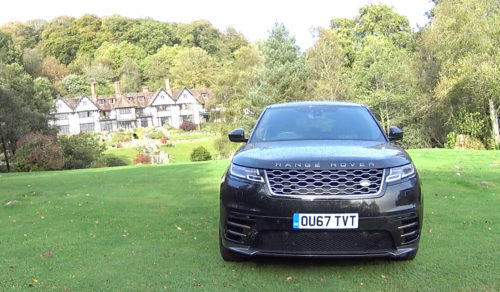 ---
The Range Rover Velar. Bigger than an Evoque, smaller than the Range Rover Sport and similar in size to the Discovery Sport. Is this car the answer to the question nobody thought to raise 'How many variants of Range Rover do you actually need'?
Launched at this years Geneva Motor Show the Velar is based on the Jaguar F-Pace SUV and uses the same running gear, the car has no low ratio transfer box but does retain the Terrain Response System seen in sister Range Rovers.
We think that the looks are special enough to justify the Velar's highish price. The model range starts around 45K pounds which is around 11K more expensive than the entry F Pace. The one we have here is the 3.0 D300 R Dynamic HSE and comes in at around 70K. Although this car was good we would opt for the P380 Petrol. The diesel 6 cylinder engines in the Velar are not as sophisticated as the equivalent 6 cylinder engines found in BMW's diesel line up, though in almost every other way the Velar has the X3 licked.
The interior, with the proviso that touch screens are very difficult/ border line dangerous to access when driving, is a masterpiece of design and though possibly not quite as well presented as the new Panamera it is close and overall a very nice place to spend time in.
To our eyes the overall design of the car for an SUV is brilliant, both cohesive and attractive. There is almost no angle where this car looks awkward. The only drawback being the limited headroom in the rear of the car but even here this is relative because I am 6 feet and I was comfortable enough in the back.
Next week we shall do a full review to include the driving dynamics, does this car have the handling characteristics to rival the F Pace, acknowledged to be the one of the best handling SUV's out there?
---
Read more on...
Range Rover
Range Rover Velar